2020 wird das Elseworld-Comic 'Superman: Red Son' als Zeichentrickfilm veröffentlicht. TVInsider präsentiert nun das erste Bild aus der Warner Animation-Produktion und enthüllt auch die US-Stimmen der Hauptfiguren.
Die Prämisse von Mark Millars "Genosse Superman" – so der deutsche Titel der Comicvorlage – ist so effektiv wie simpel: Was wäre, wenn Superman nicht in Kansas, sondern der ehemaligen Sowjetunion aufgezogen worden wäre?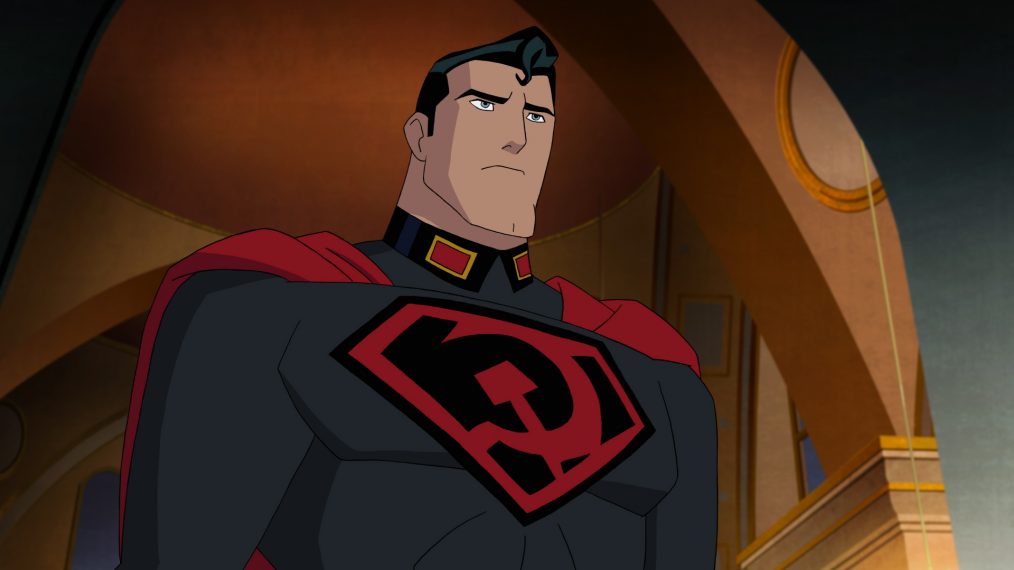 So wird Jason Isaacs Kal-El sprechen, Diedrich Bader spricht Lex Luthor, Amy Acker spricht Lois Lane, Vanessa Marshall spricht Wonder Woman, Phil Morris spricht James Olsen, Paul Williams spricht Brainiac, Sasha Roiz spricht Hal Jordan, Phil LaMarr spricht John Stewart.
Batman wird von Roger Craig Smith gesprochen, welcher schon in 'Batman: Ninja' und 'Batman: Arkham Origins' dem Dunklen Ritter seine Stimme lieh.
Produziert wird der Film von Bruce Timm und Sam Register. Sam Liu ('Reign of the Supermen') führt die Regie. J.M. DeMatteis ('Justice League Dark') zeichnet sich für das Drehbuch verantwortlich.
In den USA soll der Film im ersten Quartal 2020 als DVD/Blu-ray und Digital Download erhältlich sein. Ein deutscher Release wurde bislang nicht kommuniziert.
Quelle: TVinsider.com