Diamond Select Toys veröffentlicht weitere Charaktere ihrer Büsten-Kollektion zu "Batman: The Animated Series"
Das Lineup der "Animated Series"- Büsten-Kollektion von Diamond Select Toys erweitert sich auf fünf weitere Figuren der Zeichentrickserie: Harley Quinn, Pinguin, Clayface, Mr. Freeze und Scarecrow. Außerdem mit dabei ist das Phantom aus dem Zeichentrickfilm "Batman und das Phantom".
Alle Büsten sind ca. 16 cm groß und kosten knapp 55 $, mit Ausnahme der Clayface-Büste, die ca. 17 cm groß und daher auch mit knapp 65 $ geringfügig teurer ist. Zudem sind sie auf jeweils 3.000 Stück limitiert.
Während Harley Quinn bereits erhältlich ist, können die übrigen Charakter-Büsten vorbestellt werden. Der Erscheinungstermin ist etwas ungenau mit 4. Quartal 2020 (für die USA) angegeben.
Hier könnt ihre euch ein paar Fotos der Kollektion anschauen: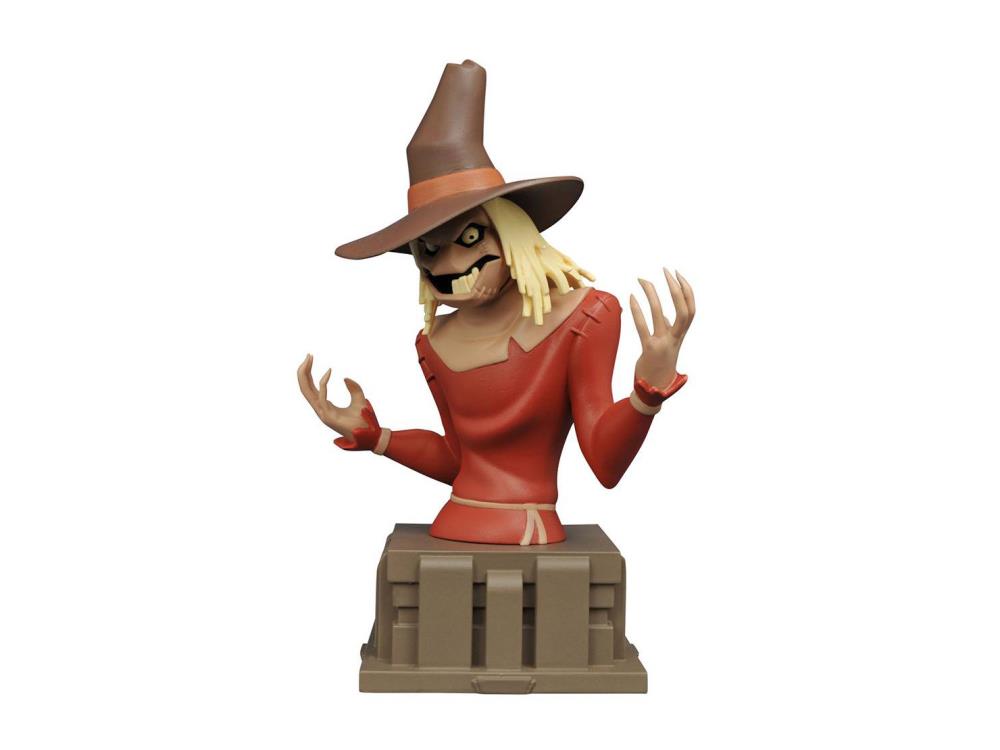 © Diamond Select Toys
Die Charaktere der ersten Veröffentlichungs-Welle (z.B. Batman, Robin, Joker, Two-Face, Riddler, u.a.) sind größtenteils vergriffen oder nur noch vereinzelt erhältlich.
Allerdings hat die hierzulande etwas weniger bekannte Animations-Serie "Beware The Batman" auch eine Charakter-Büste von Deathstroke spendiert bekommen. Diese ist ebenfalls bereits erhältlich und kostet 55 $.
© Diamond Select Toys
Quelle: bigbadtoystore.com