An diesem Wochenende fand in New York einmal mehr die Toy Fair statt, die auch in Sachen Batman einige Highlights bereit hielt. Hier eine Zusammenfassung:
NECA bedient sich weiter ihrer Batman 1989 Lizenz und trumpft mit sogenannten "Prop Replicas" auf – also lebensgroße Nachbildungen von Batmans Waffen wie dem Batarang, Grappnel Launcher und Line Launcher. Selbiges gilt für die Animated Series, für die Harley Quinns Kanone, Mr. Freeze Waffe und Brille in cartooniger Lebensgröße erscheinen werden. 'Batman of the Future'-Batarangs sollen kommen, sowie Nightwings Schlagstöcke aus dem Videospiel 'Arkham City'. Für Superman-Fans gibt es das Stück Kryptonit aus Richard Donners 'Superman: The Movie'.
New #BackToTheFuture, #DefendersOfTheEarth, Animated Series, Prop Replicas and more from @NECA_TOYS at #ToyFair2020: https://t.co/fha5yqxBfY pic.twitter.com/yEwAKQySej

— The Toyark (@Toyark) February 22, 2020
Weitere Bilder dazu findet ihr bei Toyark.com
Medicom fügen ihrer MAFEX-Reihe einen vollbeweglichen Hush-Batman und Dark Knight Returns-Batman & Joker-Figuren hinzu. Bilder hierzu findet ihr bei Toyark.com
Flame Toys zeigt ihren 18 cm großen Prototypen zum Arkham Knight aus dem gleichnamigen Videospiel. Wann dieser veröffentlicht werden soll, steht bislang noch aus. Weitere Bilder dazu findet ihr bei Toyark.com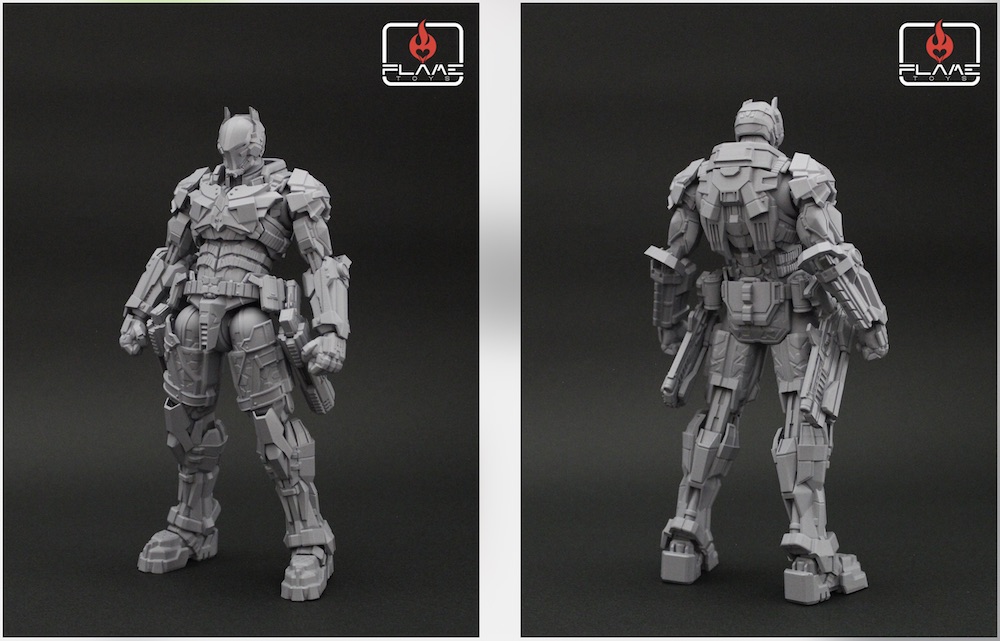 Mezco Toyz zeigte in ihrer vollbewegliichen Mezco One:12-Reihe hauptsächlich bekannte Batman-Figuren, wie den Batman 1989, Batman Supreme Knight und KG Beast, welche beide im Sommer 2020 erscheinen sollen. Davor soll noch Harley Quinn im Frühjahr in den Handel kommen und im Herbst wird zusätzlich eine Two-Face Figur und eine Mr. Freeze One:12 erscheinen.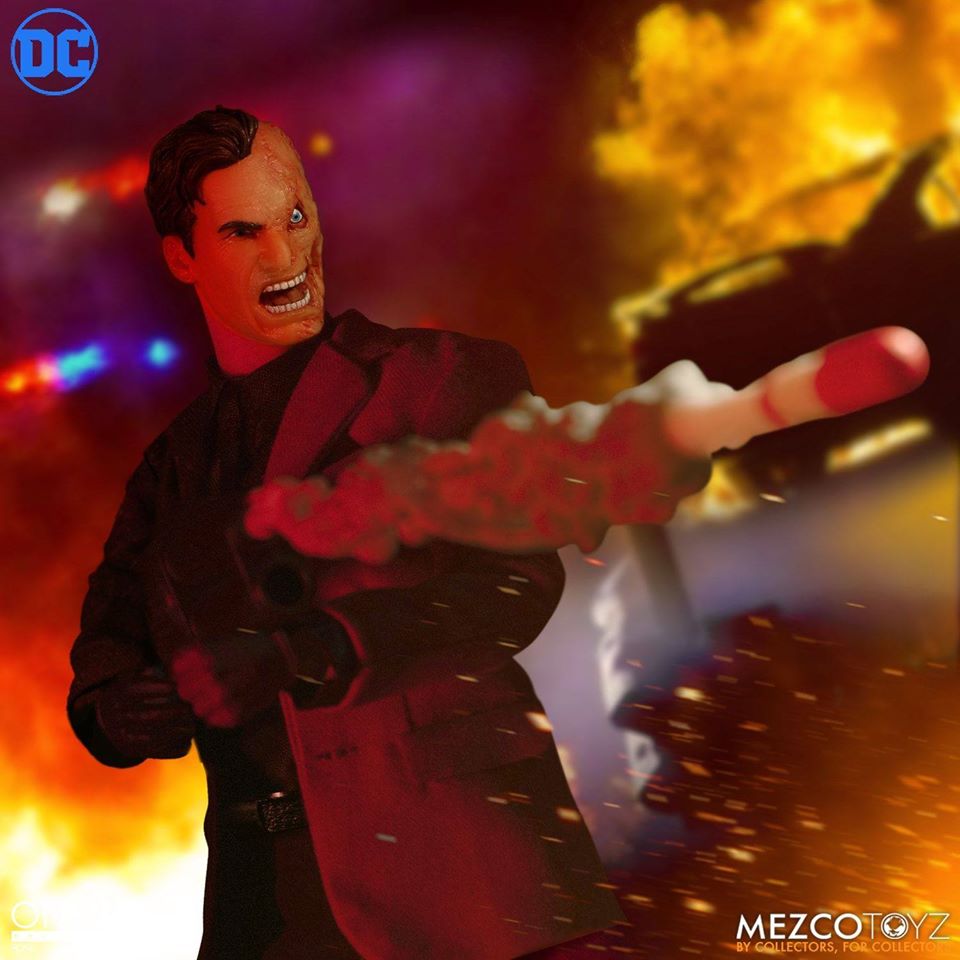 Weitere Bilder dazu findet ihr bei Toyark.com
Mezco wird in ihrer 5 Points-Reihe für den Sommer 2020 ein Actionfiguren-Set zur Batman TV-Serie aus den 60er Jahren veröffentlichen. Zu sehen gab es ein Batcave Diorama, das Batmobil, sowie Batman, Robin, Alfred, Pinguin, Joker, Catwoman und der Riddler. Weitere Bilder dazu findet ihr bei Toyark.com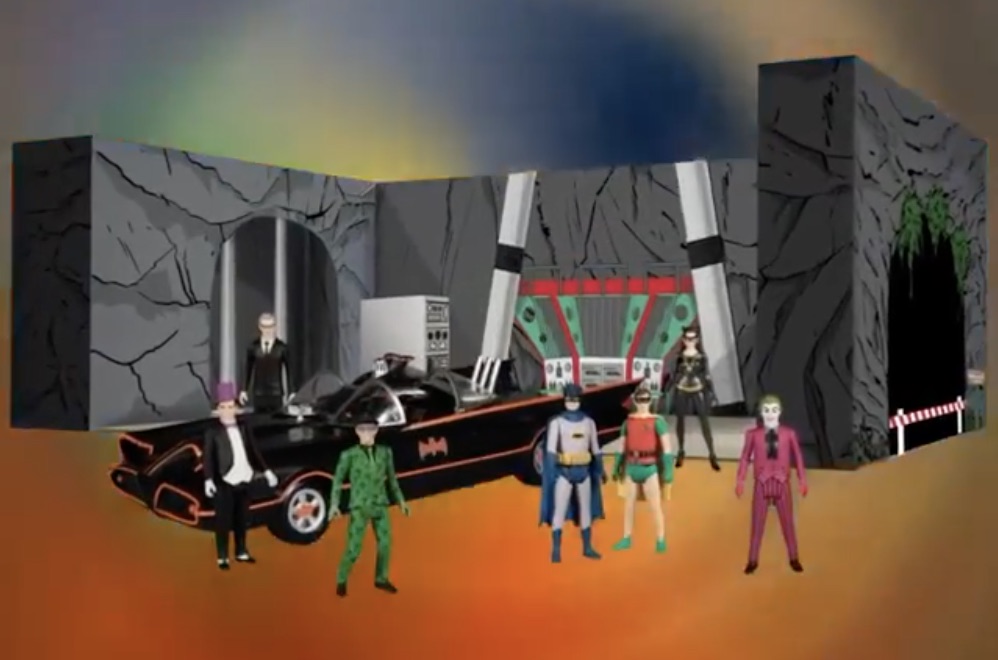 McFarlane Toys präsentierte ihre DC Multiverse-Figuren zu 'Batman: Arkham Asylum', 'Batman: White Knight', Detective Comic und 'Animated Series', welche für Herbst 2020 angekündigt sind. Bereits erhältlich sind die beiden Batman-Figuren zu 'Detective Comics #1000'
Weitere Bilder dazu findet ihr bei Toyark.com
DST Solicits zeigte unter dem Titel "DC Gallery" eine Batman 1989-Statue. Die 28 cm hohe PVC-Statue soll Ende Juli 2020 für 50 Dollar in den USA erhältlich sein. Ebenfalls im Juli erscheint zur 'Animated Series' eine Joker-Büste, welche auf 1000 Exemplare limitiert sein wird.
DC Collectibles besinnt sich nun wieder auf ihren ursprünglichen Namen DC Direct und haut eine Ankündigung nach der anderen raus:
The Joker Clown Prince of Crime Statue Line:
The Joker by Brian Bolland (NY Toy Fair reveal)
The Joker by Jim Lee (NY Toy Fair reveal)
The Joker by Lee Bermejo (NY Toy Fair reveal)

DC Artists Alley Designer Vinyl Figures
The Joker by Brandt Peters (NY Toy Fair reveal)
Catwoman by Brittney Lee (NY Toy Fair reveal)
Batman by Zach Heffelfinger (NY Toy Fair reveal)
Bat-Family by Patrick Ballesteros (NY Toy Fair reveal)

Batman Rogues Gallery Multi-Part Statue:
Catwoman
The Penguin
The Joker
Harley Quinn
Mr. Freeze
Deadshot (NY Toy Fair reveal)
DC Cover Girls Statue Line:
Batgirl by Frank Cho Statue
Supergirl by Frank Cho Statue
Harley Quinn by Frank Cho Statue
Poison Ivy by Frank Cho Statue
Batman Black & White Statue Line:
Batman by Todd McFarlane Statue
Armored Batman by Frank Miller Statue
Batman by Jim Lee Statue
Batmonster by Greg Capullo Statue
Batman by Brian Bolland Statue (NY Toy Fair reveal)
Batman Gotham by Gaslight by Mike Mignola Statue (NY Toy Fair reveal)
Batman by Freddie E. Williams III Statue (NY Toy Fair reveal)

DC Essentials Action Figures:
Batman Rebirth Version 2 Action Figure
The Flash Speedforce Action Figure
New 52 Nightwing Action Figure
Superman The Return of Superman Action Figure
DCeased Batman Action Figure
DCeased The Joker Action Figure
DCeased Aquaman Action Figure
DCeased Green Lantern Action Figure
DCeased Harley Quinn Action Figure
DCeased Superman Action Figure
DCeased The Flash Action Figure
DCeased Supergirl Action Figure
Justice League Action Figure 6-Pack (NY Toy Fair reveal)
DC Designer Series Statue Line:
Metal Batman by Greg Capullo Mini Statue
Nightwing by Jim Lee Mini Statue
Batman by Mike Mignola Mini Statue
Batman by Alex Ross Deluxe Statue
Supergirl by Michael Turner Mini Statue
The Batman Who Laughs by Greg Capullo Statue
Catwoman by Stanley 'Artgerm' Lau Statue
Harley Quinn by Bruce Timm Mini Statue
DC Gallery:
Superman vs. The Flash Racing Statue 2nd Edition
Batman vs The Batman Who Laughs Battle Statue
DCeased Batman Statue (NY Toy Fair reveal)
Batman The Adventures Continue Action Figures:
Robin
The Joker
The Batman Who Laughs
Batman v.2
Catwoman
Vampire Batman
Talon (NY Toy Fair reveal)
Thomas Wayne Batman (NY Toy Fair reveal)
Batgirl (NY Toy Fair reveal)
Robin (Tim Drake) (NY Toy Fair reveal)
Batman The Animates Series Action Figures:
Christmas with The Joker (Metallic Variant) (NY Toy Fair reveal)
Harley Quinn Red, White & Black Statue Line:
Harley Quinn by Steve Pugh
Harley Quinn by Amanda Conner Statue
Harley Quinn by Stanley Lau Statue
Harley Quinn by J. Scott Campbell Statue (NY Toy Fair reveal)
DC Bombshells Statue Line:
Harley Quinn Deluxe Version 2 Statue
Poison Ivy Holiday Variant (NY Toy Fair reveal)
Auch hierzu findet ihr die Bilder zu den Figuren und Statuen in der Gallery von Toyark.com