Im Rahmen eines "Toy Talk" Live-Stream Events hat MONDO eine neue 1/6 Scale Actionfigur zu "Batman: The Animated Series" angekündigt: The Joker.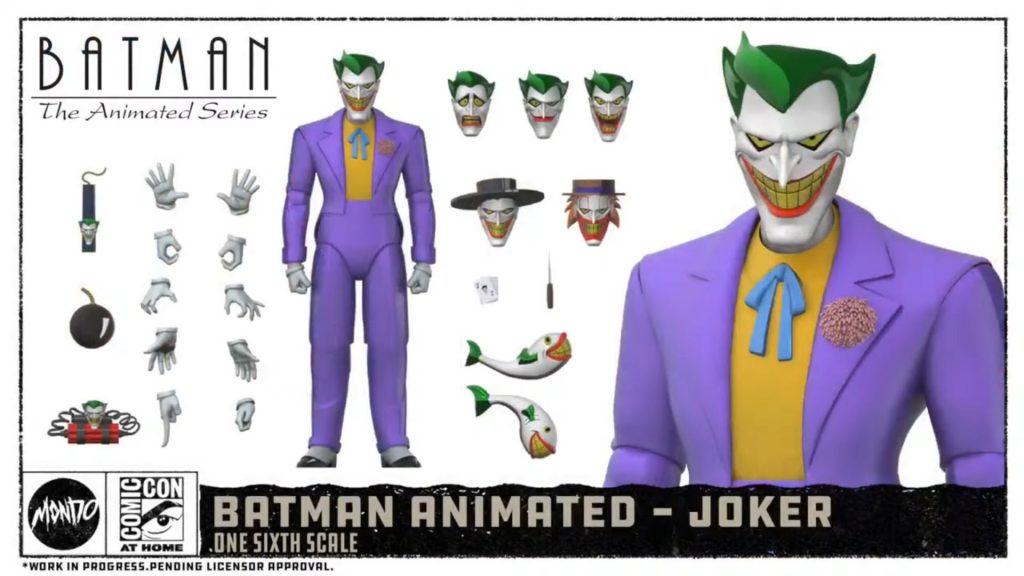 Bis auf die Computergrafik als Vorschau auf die Figur ist bisher noch nichts Konkretes bekannt. Das Design scheint noch nicht final zu sein und es sollten in den nächsten Wochen neue Details folgen.
Bisher hat MONDO in dieser Reihe bereits Großfiguren zu Batman (als reguläre Edition und Black Edition), Catwoman und Mr. Freeze veröffentlicht. Im eigenen Onlineshop sind zudem bisher exklusive Editionen jeder Figur mit zusätzlichen Accessoires erschienen.
Preislich lagen die Figuren zwischen $120 und $150 USD und auch der Onlineshop leifert nach Deutschland (natürlich zzgl. Versand und Zollgebühren). Sobald neue Fotos und Infos zu Preis und Erscheinungsdatum veröffentlicht werden, informieren wir euch natürlich.
Quelle: toyark.com